$0.99
Black Oil Vaults
Oil Vaults are credit card sized packets with pure olive oil. No more looking for the right keychain when you go to give a blessing. Put them in your credit card slots of your wallet, backpack, luggage, and
first-aid
kit.
 Get free shipping on orders of $8.95+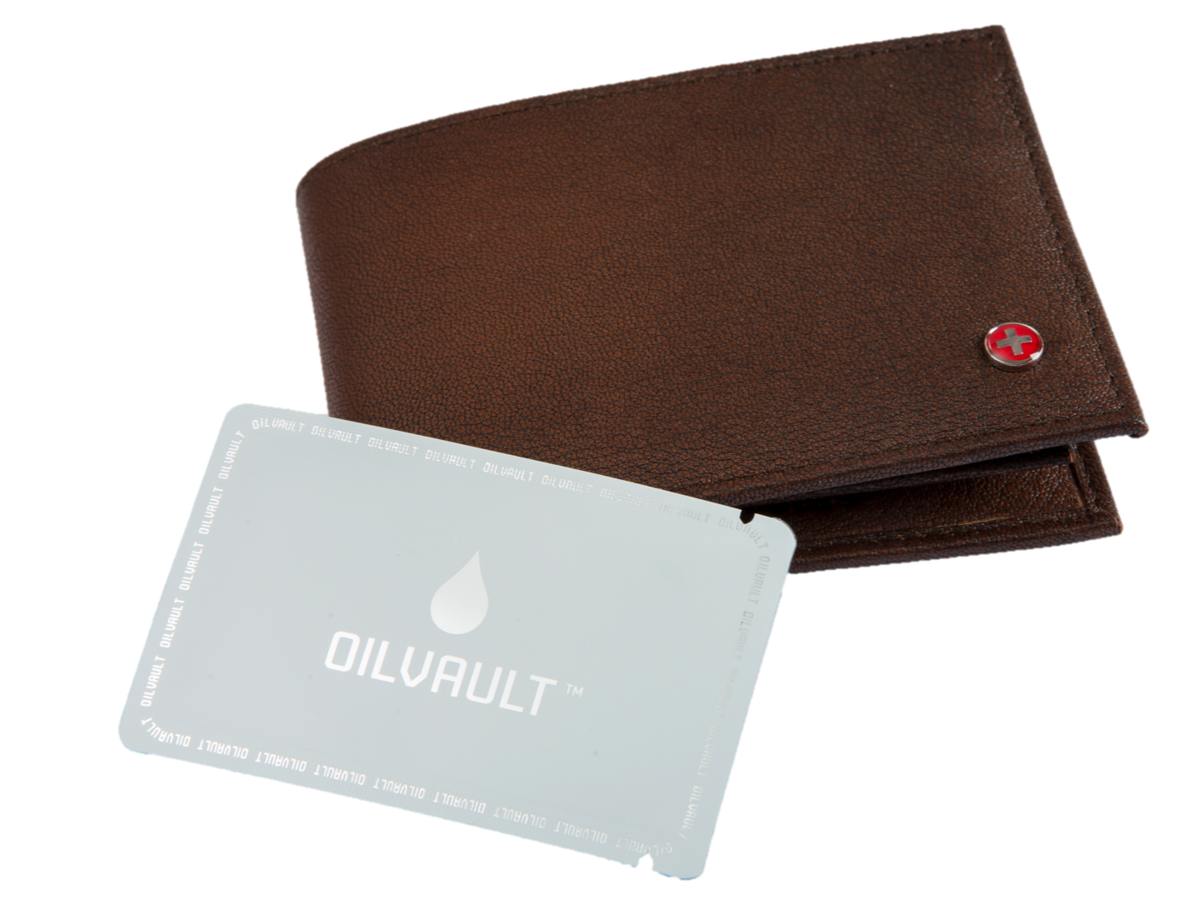 Oil Vaults are nearly indestructable so feel safe putting them are your wallet, backpack, luggage, or first-aid kit.

Oil Vaults also last up to 2 years.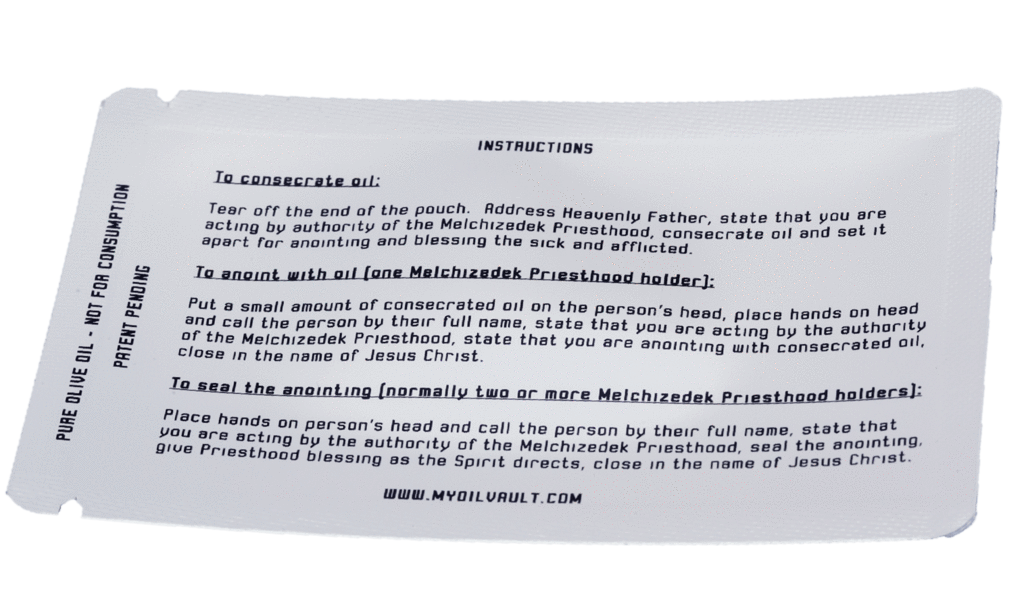 Instructions to give a blessing on the back of each packet
Nothing is worse as a priesthood holder than going to give someone a blessing and not being sure what the words for the blessing are. Whether you are new to the Melchizedek priesthood or just get nervous, now you have the words with you every time.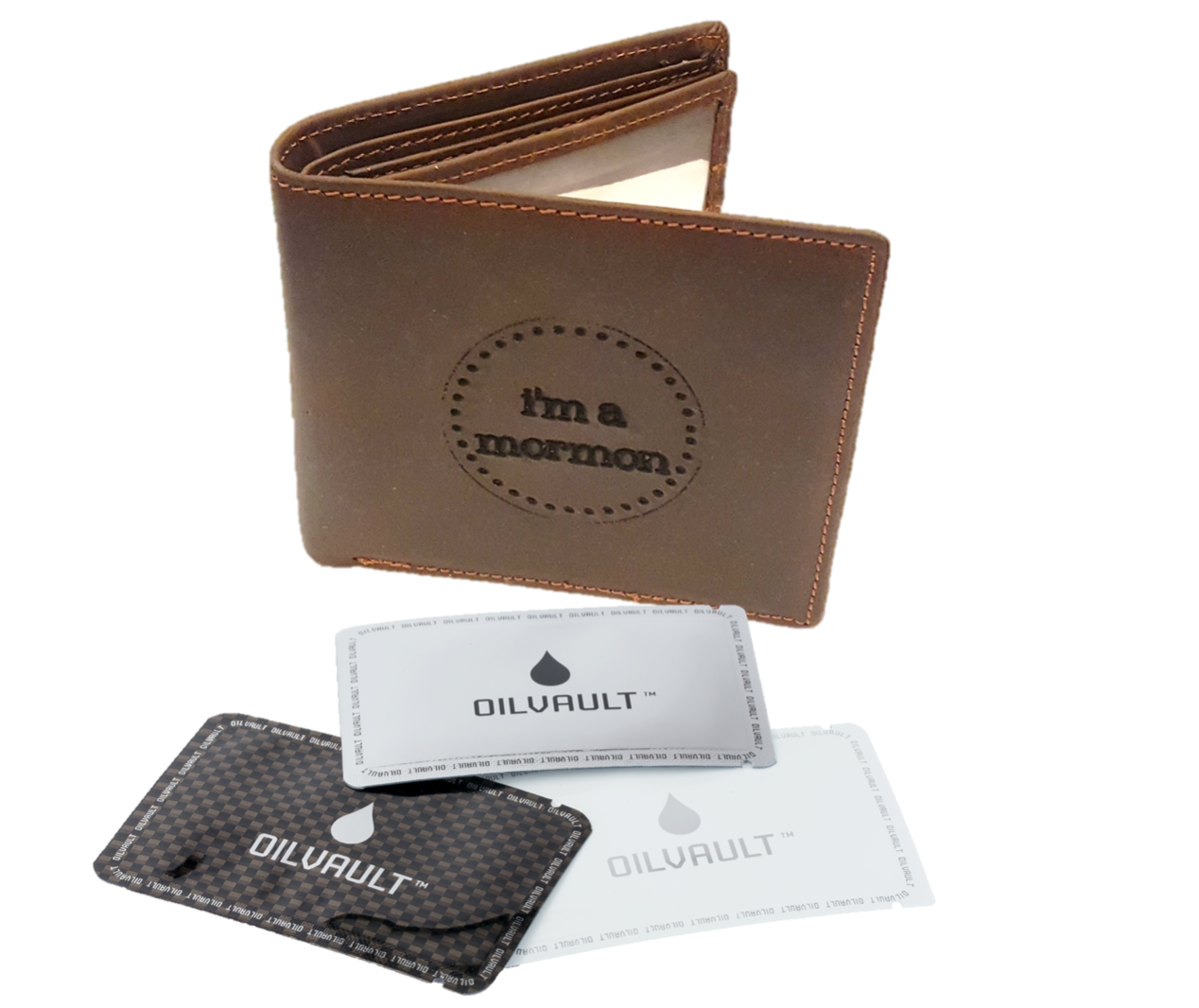 Oil Vaults make great gifts for the special priesthood holder in your life.
Shop Now
Great idea
This is super convenient and a great price! I gave these as a gift to my husband and he loves being able to have them easily on hand.
Great
Great product much easier to carry around than an oil vile.
Review
All the people I gave them to were really pleased with them. They thought they were a really great idea!
Best Idea Ever!
Oil vault is sleek and absolutely perfect! It's a perfect addition to our Missionary To-Go.com packages!! Keep it in your wallet, your pocket, your scripture case, whatever- it is the perfect addition to any attire! You never know when you'll need to administer a blessing!!
Great Product!
Our customers are loving these little packets! They get sent to missionaries, given to husbands, and usually one goes in the woman's purse too!