$0.99
$0.00
Oil Vaults
No more keychain oil vials that go missing or leak in your pocket. Oil Vaults are oil vials that go in your wallet | backpack | first-aid kit | 72-hour kit | glove box | and more. With Oil Vaults, you are prepared no matter where you go.
An Oil Vault is a credit card sized consecrated oil packet for use with LDS priesthood blessings.
Gone are the days of hoping you have the right keychain, or that your vial hasn't leaked, or broken off. With the Oil Vault, you will always be ready in a time of need. At the convenient size of a credit card, the Oil Vault will fit perfectly in a wallet, purse, or phone case.
Oil Vaults are made of durable, heat sealed, puncture resistant packaging.
Filled with 100% pure, unconsecrated, olive oil.
Simply tear off the tab and it is ready to use.
Products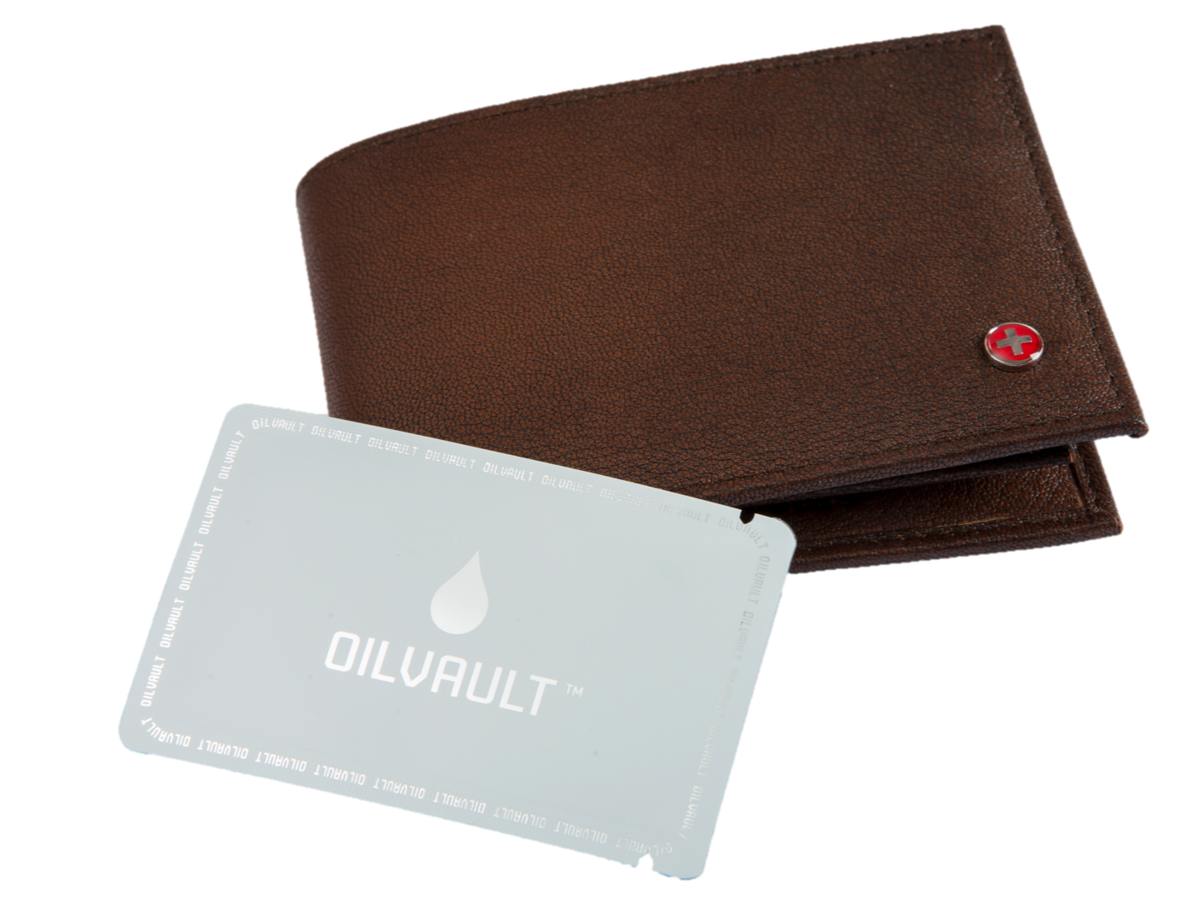 Oil Vaults are nearly indestructable so feel safe putting them in your wallet, backpack, luggage, or first-aid kit.

Oil Vaults also last up to 2 years.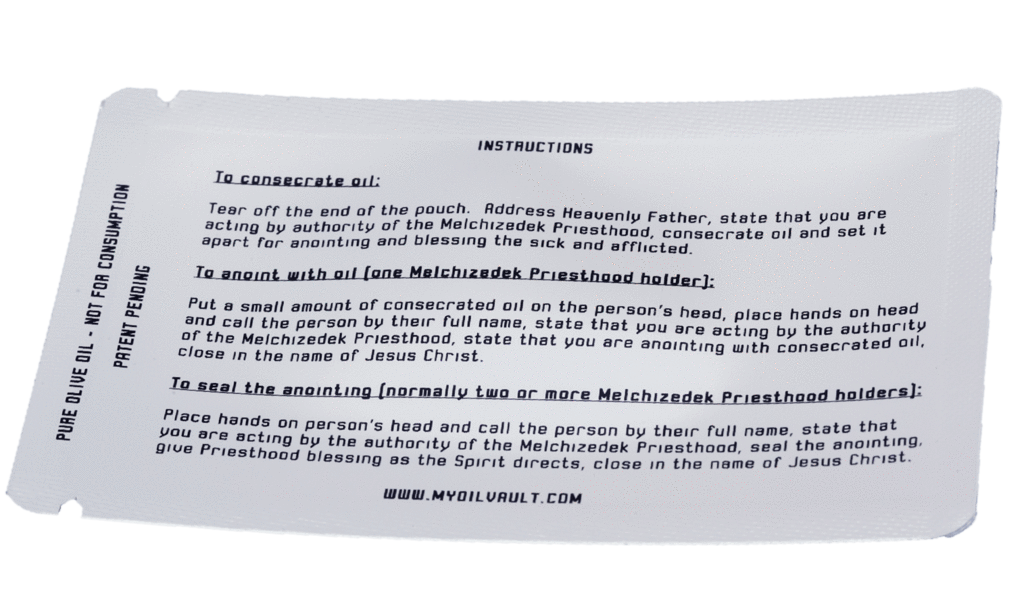 Instructions to give a blessing on the back of each packet
Nothing is worse as a priesthood holder than going to give someone a blessing and not being sure what the words for the blessing are. Whether you are new to the Melchizedek priesthood or just get nervous, now you have the words with you every time.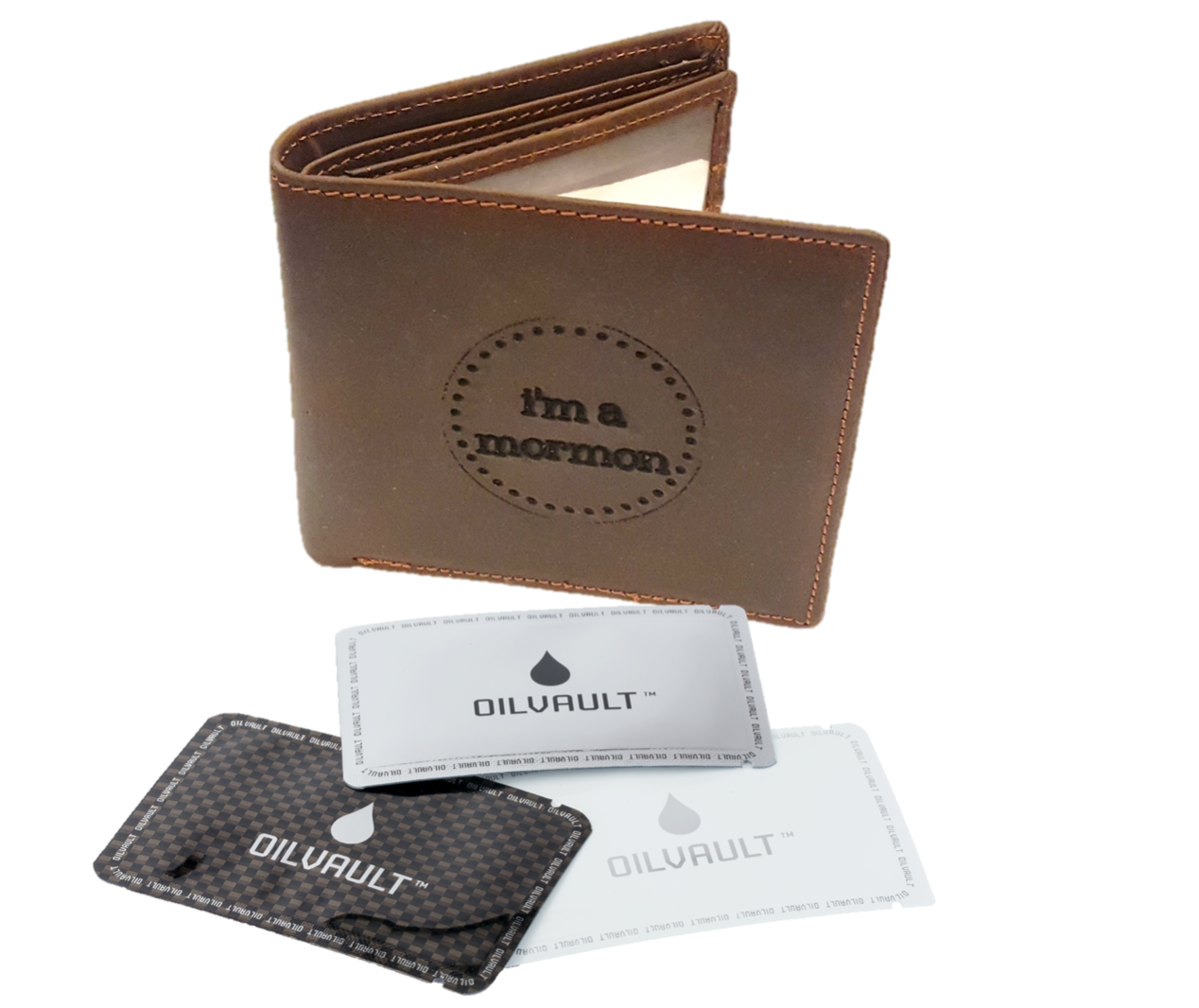 Oil Vaults make great gifts for the special priesthood holder in your life.
Shop Now
Love them!
We have used these for quite a while now! Works perfectly and they have been so handy for travel, on the go and at home. I do wish you would bring back the wording on the outside. That was really helpful and convenient.
6so much for so little
I am amazed about how clever this product is. How many times has an Elder in the LDS church been in a situation where there is a need for some type of blessing only to discover no one has any consercted oil? This will completely eliminate that as a possible issue as it is easy to have 1 or 2 of them at all times. They fit into a man's wallet like a credit card. They are sealed so that the packet won't open until you are ready to use it. I His d tried using other methods to carry a bit of oil with me, but none of those methods really worked out well. This product has eliminated the problems and made it possible for anyone to have consercsted oil whenever needed.
Very nice... The instructions on the product are helpfu.
Peace of mind
I ordered a handful of these. I was thrilled to receive my order and see how much attention to detail is put into these. I actually received the new oil vaults and I love the look and design of them
While .99 per vault may seem a little expensive, this isn't the oil I use for every blessing. The Oil Vault is something I carry around in case I ever find myself in a situation in which I don't have easy access to my regular oil. It gives us peace of mind knowing that at any time, we can give/receive an anointing and blessing. My wife and I have placed these in numerous places to make sure that we have anointing oil regularly available (e.g. my wallet, her wallet, in our car, in the diaper bag, etc.)
Love!
My husband and family loved the oil vaults! They loved the idea of keeping them in their wallets. I think it's great the backside has instructions. They are very thin and convenient. Great price too!