$0.99
$0.00
Oil Vaults
No more keychain oil vials that go missing or leak in your pocket. Oil Vaults are oil vials that go in your wallet | backpack | first-aid kit | 72-hour kit | glove box | and more. With Oil Vaults, you are prepared no matter where you go.
An Oil Vault is a credit card sized consecrated oil packet for use with LDS priesthood blessings.
Gone are the days of hoping you have the right keychain, or that your vial hasn't leaked, or broken off. With the Oil Vault, you will always be ready in a time of need. At the convenient size of a credit card, the Oil Vault will fit perfectly in a wallet, purse, or phone case.
Oil Vaults are made of durable, heat sealed, puncture resistant packaging.
Filled with 100% pure, unconsecrated, olive oil.
Simply tear off the tab and it is ready to use.
Products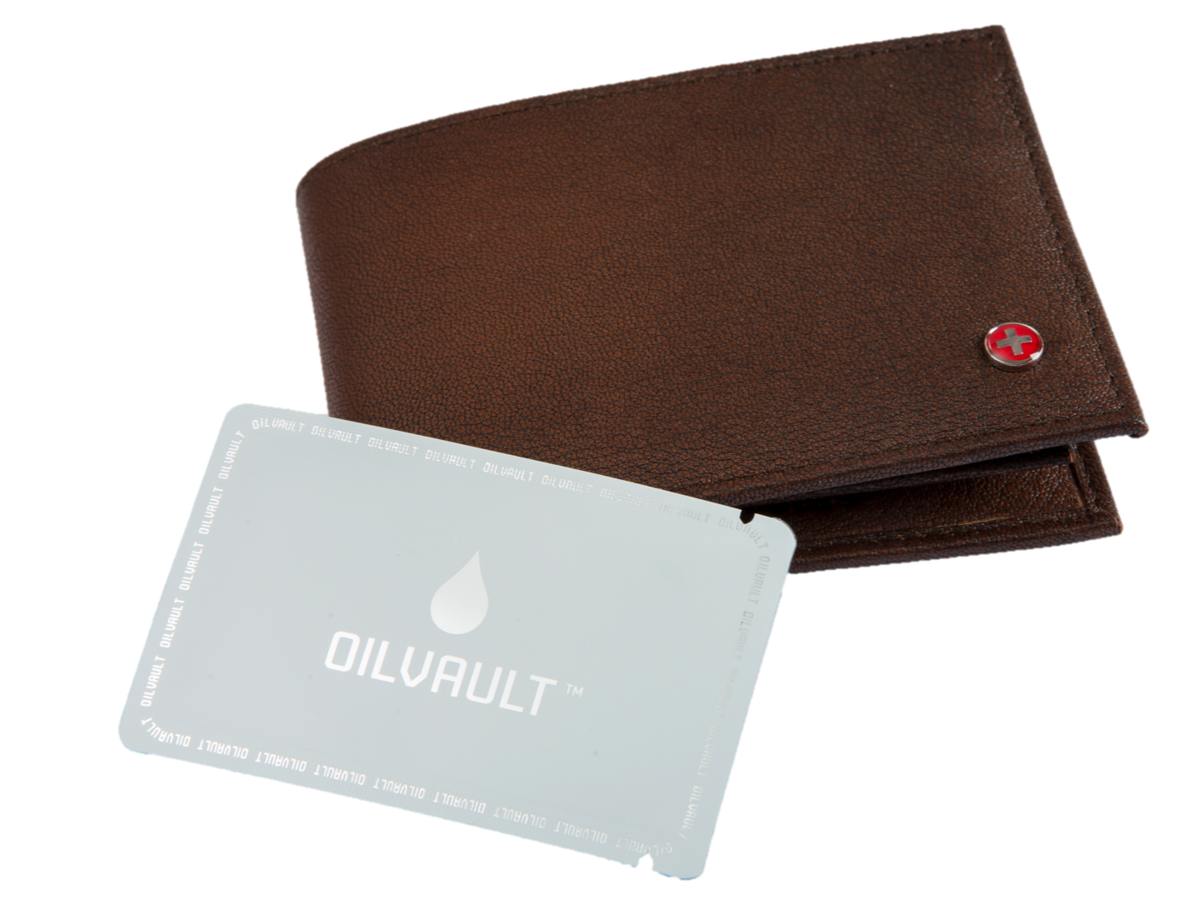 Oil Vaults are nearly indestructable so feel safe putting them in your wallet, backpack, luggage, or first-aid kit.

Oil Vaults also last up to 2 years.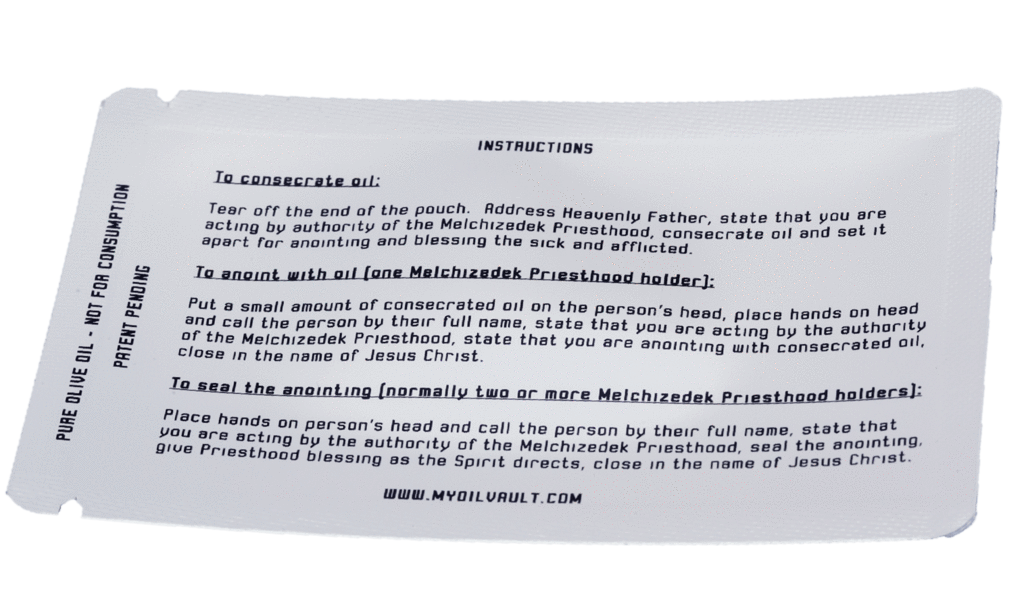 Instructions to give a blessing on the back of each packet
Nothing is worse as a priesthood holder than going to give someone a blessing and not being sure what the words for the blessing are. Whether you are new to the Melchizedek priesthood or just get nervous, now you have the words with you every time.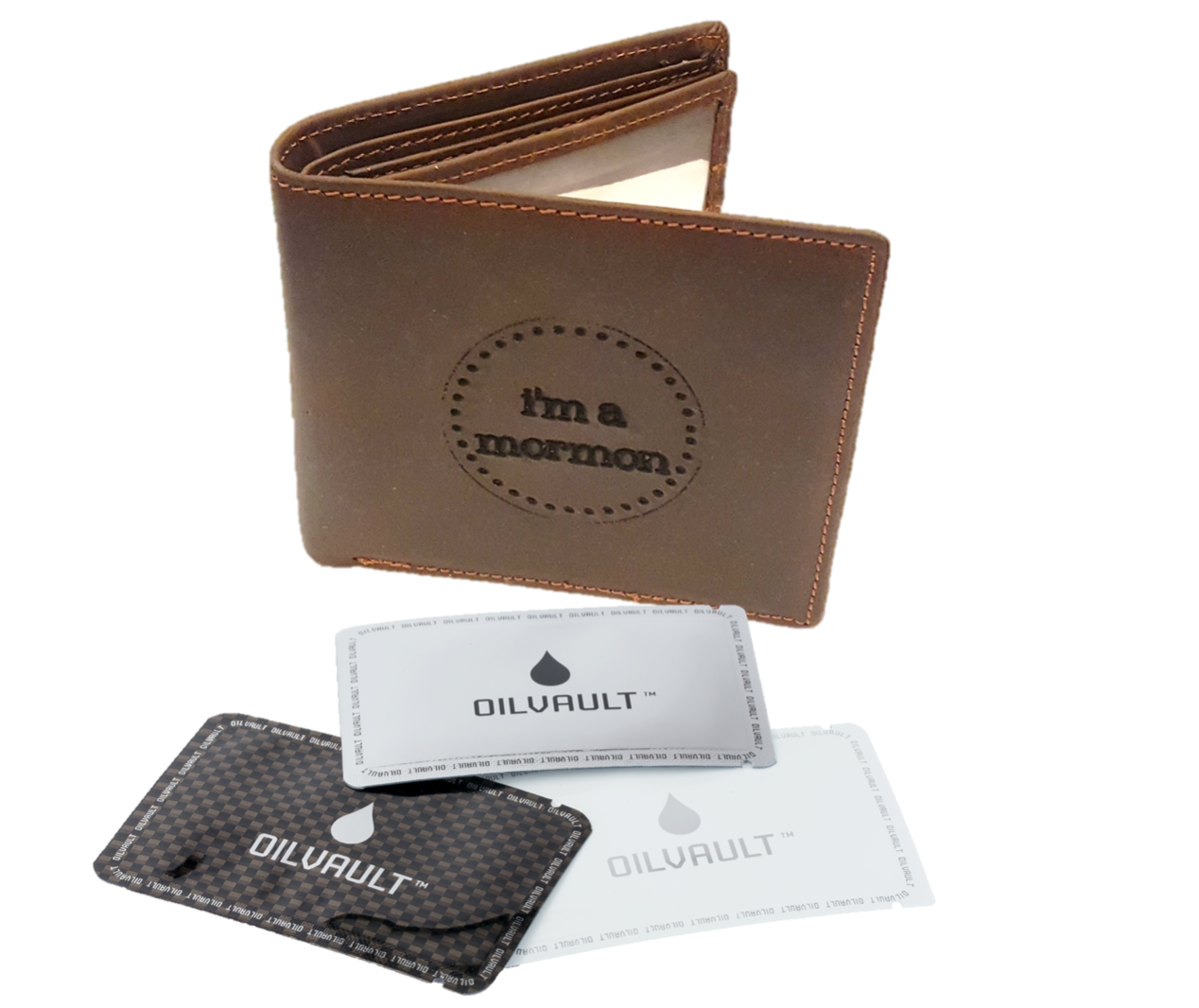 Oil Vaults make great gifts for the special priesthood holder in your life.
Shop Now
Great new product
The title says it all. Also, the time from placing an order to receiving the product was exceptional.
Love this product!
I was introduced this to Oil Vault about six weeks ago. I bought a bunch and have already ran out because I keep handing them out to my friends and families. What a great idea!
Should have been done a long time ago
I was just thinking someone should come out with single use oil. That week a friend showed me this.
Put one in my wallet, one in the cars, and gifted one to the households I minister
Bonus - since they are not consecrated, can be used on salads!
SO convenient!
So convenient and very popular with all the brethren in EQ! The only suggestion I have is to consecrate the oil so we don't have to. It's easy enough to use now though.